Melbourne
Based in Melbourne, Victoria University (VU) is a dual-sector university. It offers accessible courses, allowing students from diverse backgrounds to gain skills and qualifications.
27,255 university students
36% international students
VU is one of the few Australian universities to provide both higher education and vocational training. As well as bachelor degrees, postgraduate courses and research degrees, VU offers short courses, apprenticeships, certificates and diplomas.
VU Melbourne campuses: Footscray Park (main), City Flinders, City Flinders Lane, City King, City Queen, Footscray, Nicholson, St Albans, Sunshine, Werribee.
Accessible education
VU believes in helping students achieve success without their background or ATAR score holding them back. It makes available:
accessible transitions from TAFE to higher education
extensive student support services
the largest range of scholarships of any university in Victoria.
VU focuses on the end goal: students who graduate job-ready. Students benefit from industry connections and hands-on workplace learning. Networking opportunities assist students to graduate with skills and real-world experience that employers value.
VU Ranking Achievements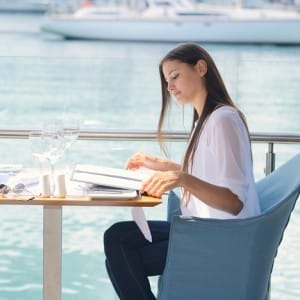 Tourism and Sport
#1 ranking for graduate salaries
VU has the best paid graduates in the field of Tourism, Hospitality and Sports Management.
Around 4 out of 5 graduates are employed or doing further studies. The indicative graduate salary is $37,500.
Source: UniversityReviews.com.au