Discover the best MBA in Australia. Compare MBA programs by size, reputation, tuition fees, specialisation, and more to find your ideal program.
Which is Australia's best MBA? That depends on what you want from an MBA degree. The best MBA depends on how much you can afford, what you want to learn, study logistics, and the value of prestige.
For instance, the Melbourne Business School offers the most expensive MBA program. UNSW, University of Sydney, and University of Melbourne are renowned for their competitive admission requirements. These universities, along with Monash University, attract the highest number of graduate students in management and commerce.
Let's look at some rankings to help discover the top MBA options in Australia. All types of courses are considered, from expensive to cheap, and both face-to-face and online. The guide includes some top picks for good value MBAs.
1. Australia's Biggest Graduate Business Schools
The biggest MBA programs in Australia are clearly popular with prospective students. While size isn't the best measure of quality, a business school must be doing something right to attract students in large numbers.
The table ranks universities by the size of the graduate management and commerce program. The biggest postgraduate schools in Australia are based in Sydney and Melbourne. The majority of Australian MBA students now choose to study online, a phenomenon that predates the COVID pandemic.
UNSW and RMIT University are the most popular with Australian students. For international students, the largest programs are at the University of Sydney and Monash University.
Pros and cons of large MBA programs
A bigger graduate business school indicates the MBA program is popular. Many people must think the school offers good value for money.
A further positive of size is that students may be offered more choice. A large budget allows the university to employ more instructors and offer more majors and subjects.
But a drawback to large business schools is that you easily get lost in the crowd. Instructors may be too busy to give you one-on-one advice. Also, student services may be stretched, making it harder to do things like vary your subject choices.
2. University Reputation (Entry Scores)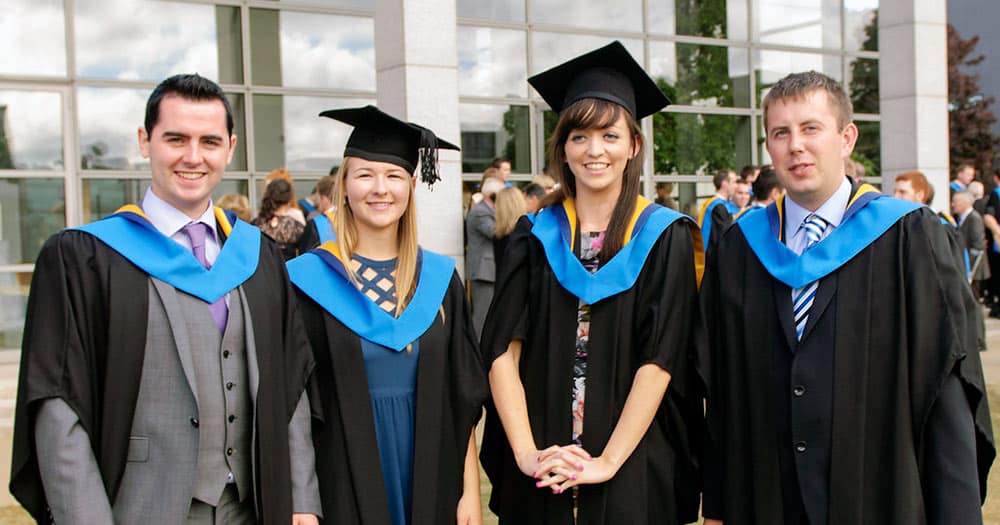 Getting an MBA from a business school with a good reputation adds a feel-good factor. Some prestige goes with saying you got your MBA from the University of Melbourne or Australian National University for example.
You don't have to dig deep to figure out how much prestige you get from studying at a particular university. People – including employers – don't usually bother checking out the latest business school rankings. Prestige is linked to the university's brand more than the business school itself.
A solid way of measuring prestige is to quantify how hard it is to get into undergraduate courses. The table shows the Australian universities with the highest indicative cut-off scores for getting into Bachelor of Business or Bachelor of Commerce programs. On top are the University of Sydney, University of Melbourne  and UNSW.
3. MBA Tuition Fees
Tuition fees are an important value factor. Students pay full fees for postgraduate courses, including MBAs and other masters. Domestic students are eligible for FEE-HELP loans from the Australian Government.
MBA tuition fees vary greatly. As the table shows, the cheapest MBAs are around $35k - $40k for the full 1.5 years of study. The most expensive are much more. The highest total tuition fees push above $60k.
Note that the fees shown are for domestic students. For international students, the fee is normally the same or higher. MBA fees are, on average, about 17% higher for international students.
SCU Online MBA
SCU Online has one of Australia's most affordable MBA degrees. You study on a user-friendly learning platform. The 100% online program offers 6 start points each year and is made up of a series of twelve 7-week modules. You can choose a general program or specialise in Managing and Leading People, Accounting, Information and Knowledge Management, or Health Services Management. SCU Online programs are designed just for distance study, making for a smooth learning experience.
4. Most In-Demand MBA Fields
Although a Master of Business Administration is fundamentally a management degree, students can potentially add value to their studies by choosing a specialisation that is in-demand with employers. You can improve your managerial skill set and/or be better prepared for work in specialist fields with the right kind of program.
Popular with students
In terms of what students are interested in studying, the 10 most popular MBA fields are:
Finance
Marketing
Business
Healthcare Management
Accounting
Project Management
Engineering
Leadership
Business Analytics
Entrepreneurship.
These are the majors for which we have found there is most interest and search volume.
Fields with the highest salaries
When aiming for the highest salary potential with your MBA degree, it's advisable to specialise in promising fields such as Business Analytics, Entrepreneurship, Finance, and Marketing. These specialisations are known for being among the highest paying business degrees, which typically results in lucrative salaries for managers.
These field are also popular choices for MBA students, as they offer valuable skills that can be applied even without extensive prior experience. Even if you don't plan to practice the relevant discipline beyond a managerial role, pursuing these majors can enhance your capabilities and contribute to professional success.
Further reading: MBA Career Paths and Opportunities