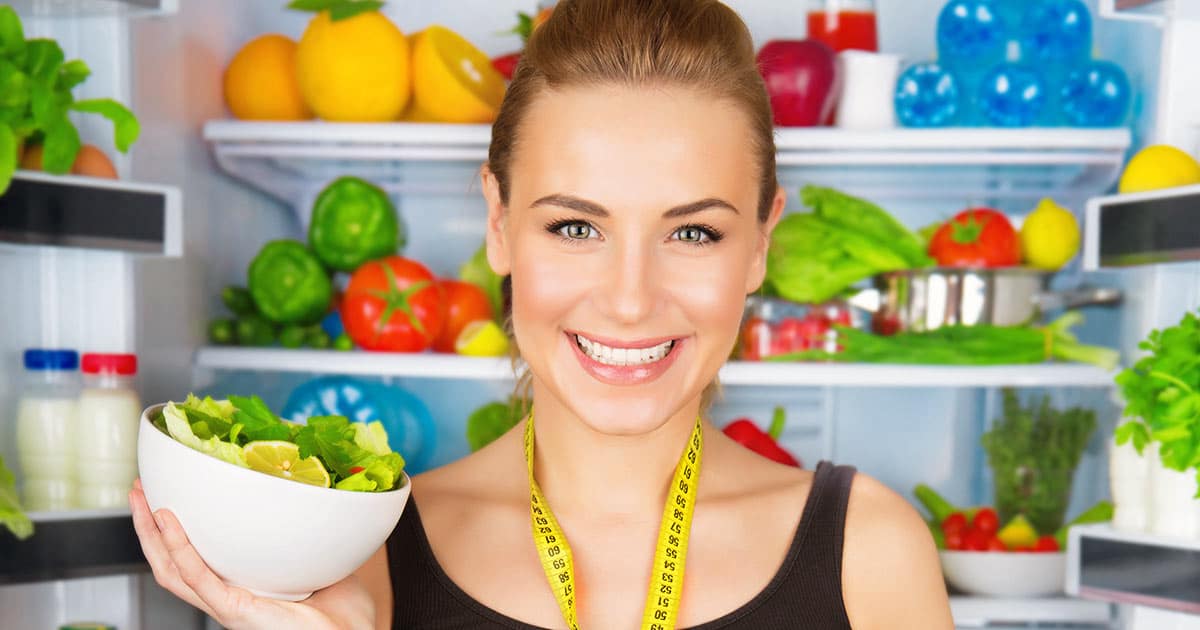 You can study nutrition and dietetics at many Australian universities. But not all programs are created equal. The best degrees set you up for a great career.
They teach you about human wellness and vitality in an engaging way.
You build a strong foundation of knowledge and skills in health science.
Plus you learn how to convert your education into clinical or non-clinical job opportunities.
In terms of statistical rankings, the top 5 universities for nutrition and related health fields are currently: University of Queensland, University of Wollongong, University of South Australia, University of Western Australia and Curtin University (Source: Uni Reviews).
How to Become an Accredited Dietitian
If you are serious about a career in nutrition, you probably should be aiming to become an Accredited Practising Dietitian (APD).
Only accredited dietitians are qualified to work in private clinical practice, hospitals and the medical nutrition industry.
Even for non-clinical roles, being an accredited dietitian gives you an advantage over other nutrition professionals.
Accredited university programs
To become a professional dietitian in Australia, you need to complete an accredited university degree.
The Dietitians Australia maintains a list of accredited 4-year bachelor and 2-year masters programs. These are available from more than a dozen Australian universities.
The full list of accredited programs can be found here.
After you graduate
To qualify as an Accredited Practising Dietitian, you need to enter into a 12-month support arrangement with a full-status APD mentor.
With the help of your mentor, you demonstrate continuing professional development (CPD) to the DAA.
To maintain accreditation, you need to complete a further 30 hours of CPD each year.
For the Love of (Nutrition) Science
Nutrition and Dietetics is a science-based field in which practitioners are expected to be scientifically capable.
The DAA has a philosophy that dietitians are scientists with a special focus on nutrition and dietetics (according to the Program Accreditation Manual).
Bioscience, chemistry, physiology and biochemistry must comprise at least 50% of subjects in the first 2 years of an accredited bachelor program.
To be eligible for entry into a professional masters program, you need the requisite science units in your bachelor degree.
While your career as a dietitian may not be orientated towards basic science, you need to do well in science studies at university. It is a way the industry maintains high professional standards.
Top Bachelor of Nutrition and Dietetics Programs
The best Bachelor of Nutrition programs in Australia allow you to become an Accredited Practising Dietitian without having to do a masters degree. They give you options to do:
an accredited 4-year dietetics degree or
a 3-year degree which qualifies you for an accredited masters or
a general degree in nutrition science.
The structure of bachelor programs is shaped by requirements of the Dietitians Association of Australia. These include minimum content rules for bioscience, chemistry, physiology and biochemistry, and a compulsory 100-day placement program in the final year.
We've selected the best programs in Australia based on course features (including electives diversity and placement opportunities) and graduate satisfaction ratings.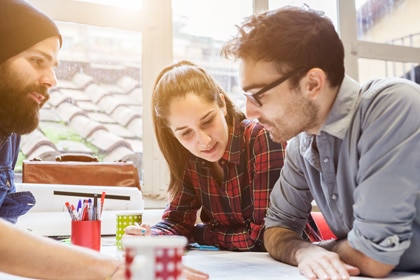 UOW Bachelor of Nutrition Program
The University of Wollongong (UOW) offers 2 pathways to become an accredited dietitian.
If you have an ATAR of 93+, you can enroll in the accredited 4-year Bachelor of Nutrition and Dietetics (Honours) course.
If your ATAR is 78+, you can enroll in the 3-year Bachelor of Nutrition Science course. Earning this degree qualifies you for entry into the accredited 2-year Master of Nutrition and Dietetics program.
Students of the bachelor program learn about nutrition and exercise, food chemistry, biochemistry, and metabolism, and are trained in nutrition research.
Griffith Bachelor of Nutrition and Dietetics
Griffith University offers an accredited 4-year Bachelor of Nutrition and Dietetics degree at its Gold Coast campus. You need an ATAR of around 84+ to gain entry.
Students build foundation skills in anatomy, physiology and biochemistry, before doing advanced study in human nutrition. An honours stream is available for students with a high grade average at the halfway point of year 3. The degree finishes with a 20-week industry placement.
Best Nutrition and Dietetics Masters
The top Master of Nutrition and Dietetics programs give you a head start on a professional career.
They develop your knowledge and skills in nutrition science.
Through work placements, the programs help you to develop professional skills and make industry connections.
The masters programs selected by Good Universities are all professional courses which allow you to become an accredited dietitian. Each university's health program achieves high graduate satisfaction ratings.
To qualify for admission into an accredited dietetics masters, you need to have completed relevant science units in your bachelor-level studies.
The DAA requires that you completed at least a year's worth of bioscience, chemistry, physiology and biochemistry at 1st and 2nd year university levels.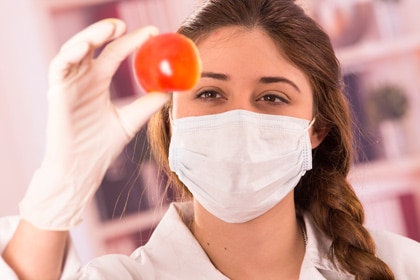 UQ Master of Dietetics Studies
The University of Queensland's Master of Dietetics Studies is a 3-semester course. The program is ideal for students with a background in nutrition science, public health nutrition, biochemistry, physiology and statistics.
The curriculum follows DAA guidelines while offering some subject choice in the 3rd semester. You can do a research project, further specialised subjects, or extend your professional practice experience.
UOW Master of Nutrition and Dietetics
The University of Wollongong (UOW) offers a 2-year masters which qualifies you to become an accredited dietitian. Some credit is available for students who have completed units in UOW's Bachelor of Nutrition Science program.
The 1st year focuses on evidence-based care, assessment, communication, project planning and management. In the 2nd year, students do clinical placements in hospital, community, industry and public health settings, and complete a research project.
Curtin University Master of Dietetics
Curtin University has a 2-year Master of Dietetics program.
The first 3 semesters consist of coursework, research and preparation for clinical placement.
In the final semester, students are placed in 3 different work settings: clinical dietetics, food services, and community and public health.
Entry to the course is competitive and your application should include a personal statement which demonstrates sound communication skills.
Nutritionist Career Opportunities
A degree in nutrition and dietetics opens up many career and job opportunities. But what you do with your qualification depends on your talents and ambitions. To be successful, you need to find a niche where good nutrition advice is valued.
Clinical dietetics
Clinical dietetics is a popular career choice for graduates of fully accredited nutrition programs. Dietitians work in hospitals, outpatient care, medical practices, and in nursing and residential care facilities. Your job is to provide expert nutrition advice that extends to prescribing dietary treatments for medical conditions (such as diabetes, food allergies, gastro-intestinal disease, obesity, and cancer patient sickness).
Food and nutrition management
Management dietitians plan meal programs in places such as hospitals, corporate cafeterias and schools. You may oversee food purchases and budgeting, and the ways meals are prepared.
Products and sales
Nutritionists work across the food, catering and supplements industries. You can do jobs such as recipe development, labelling and product information, sales and marketing, media and public relations, advocacy and quality control.
Public policy and education
Nutritionists work in government and non-profit organisations which are responsible for matters such as food regulation, dietary guidelines, public awareness campaigns, and health research. Nutritionists also teach people about diet and wellness, from primary school through to university and online education.
Consultant / private practice
Experienced nutritionists may be self-employed or work for a consultancy firm. In private practice, you may provide dietary advice to individuals or groups or offer other expert services. Jobs could include one-on-one consultations, writing diet articles and books, and corporate training.