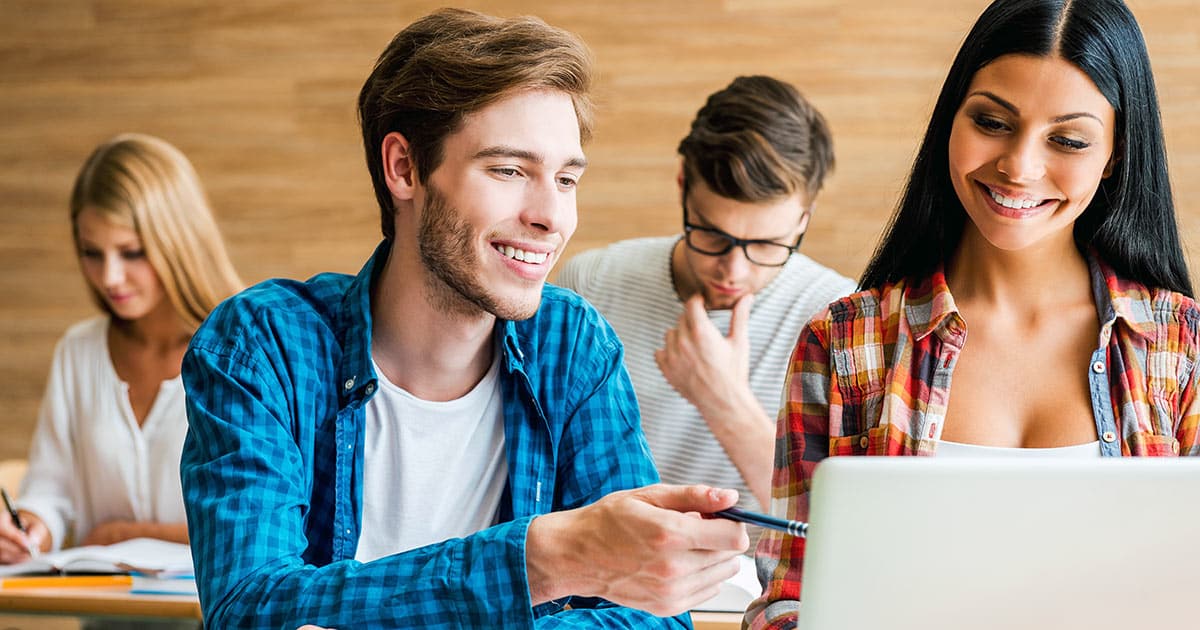 The best undergraduate business schools in Australia engage students in active, useful learning. By delivering excellent teaching and job-relevant content, they set you on a path towards a successful business career.
The quality of an undergraduate business school can be measured by course ratings and graduate salary statistics.
Good schools teach foundation and specialised skills of current and enduring value.
Here we identify the top 3 Australian business schools for Bachelor of Business and Bachelor of Commerce degrees. Each school offers something different.
The University of Melbourne is exclusive.
The University of Wollongong is highly rated.
Ducere Global Business School has an innovative, 2-year program.
Why Study Undergraduate Business or Commerce?
There are good reasons why business and commerce is the most popular study area at Australian universities, with close to a quarter of a million bachelor-degree students enrolled (uCube).
1. Versatility
If you're unsure what to study at university, business and commerce is a good option.
For your first year, you can generally choose a study program which combines business and 1 or 2 other fields. For example, you could start your degree by combining business studies with arts, biology, computer science, psychology or statistics. You normally don't have to start committing to a specialisation until your 2nd year.
But the real versatility is in the degree itself. A business degree allows you to work in many different roles across many industries. Business specialisations include accounting, economics, entrepreneurship, finance, human resources, international business, logistics and supply chains, management, marketing, and quantitative methods.
2. Interesting
As a business student, you engage different parts of your intellect and are required to be academically well rounded. You are constantly presented with a variety of mental challenges. A good business program is stimulating, avoiding the repetition, rote learning and drudgery which can be found in other degrees (e.g. law and hard sciences).
Business students:
do problem solving (both mathematical and qualitative)
develop written, verbal and visual presentation skills
explore how businesses and economies function
gain insight into how to be efficient and productive
learn principles for managing people, teams and organisations.
3. Payoff
Make no mistake, a business or commerce degree has a strong long-term payoff. Average starting salaries in Australia are solid, sitting somewhere between a science degree and an arts degree (Source: Uni Reviews). Over time, business graduate salaries improve in relative terms.
A US study of mid-career earnings found that business graduates earned only slightly less than the highest paid group – science, technology, engineering and maths (STEM). Business graduates earned more than other groups, including health, arts and teaching, and around 10% higher than the average for a college graduate. (Source: Georgetown CEW)
The Bachelor of Commerce course structure results in a flexible degree that allows students to explore different fields of study in business and economics as well as other complementary disciplines. As a Bachelor of Commerce student, you will have the opportunity to make an informed decision on what you would like to study before you are required to choose a major. You would usually choose your major at the beginning of second year. Depending on subject choices, you can complete a double major.
The Bachelor of Business provides you with the knowledge and experience to move into many types of business careers such as international business, finance, public relations, management and marketing. You will develop a comprehensive knowledge of business and organisations, and the skills to analyse business issues in local, national and international contexts.
Australia's Best BBus and BCom Degrees
A Bachelor of Business (BBus) or Bachelor of Commerce (BCom) is normally a 3-year degree. Students with high grades may be invited to do a 4th year and be awarded a BBus or BCom with Honours.
Any good program will teach core business skills, including some accounting and statistics, economics, and management and marketing principles.
It will also provide flexibility and allow you to specialise.
The purpose of an undergraduate business degree is to prepare you for a diverse range of potential business careers. It provides foundation skills, and an academic platform for further study (e.g. an MBA) as your career progresses.
The best undergraduate business schools offer something extra. The 3 programs we've selected as the top bachelor courses in Australia excel in different areas while providing solid value overall. One is highly innovative, another delivers excellent graduate outcomes, and the third produces a high satisfaction rate among students.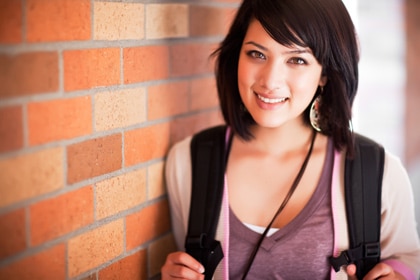 Ducere Bachelor of Business online degrees
Ducere Global Business School (based in Melbourne) delivers an exciting range of online business degrees in partnership with Torrens University Australia. You can study these from anywhere in Australia.
You need an ATAR of 60 to gain automatic entry.
The degree is exam free. Instead, you do project work, assignments and quizzes.
The curriculum is comprehensive but especially strong in the areas of entrepreneurship, marketing and management. Subjects include innovation, communication, digital business, leadership, marketing, finance, fundraising, and project management.
UniMelb Bachelor of Commerce
The University of Melbourne produces the best outcomes for students completing an undergraduate business degree. Around a third of Bachelor of Commerce graduates continue studying. Those who don't receive solid starting salaries.
The University's reputation helps make the business faculty successful.
The commerce program is exclusive, with an ATAR cutoff of around 93.
Employers can trust that graduates have strong academic ability.
The program offers 7 majors: accounting, actuarial studies, business, economics, finance, management and marketing.
UOW Bachelor of Business
The University of Wollongong has a large undergraduate business program.
The Bachelor of Business course is available in Sydney, Wollongong and regional NSW.
It is one of the top rated business programs in Australia for student satisfaction.
You need an ATAR score of 70+ to gain entry.
Essential core disciplines are accounting, economics, finance, management and marketing.
Business Career Opportunities
Career opportunities for business graduates are boundless.
If you are a graduate in your early 20s, you will be competing for entry-level positions. These are available in all industries and sectors, including government agencies and non-profit organisations.
You may have an advantage competing for jobs in the field where you majored. You may also prefer to work in that area. But the most important thing is to start getting professional experience.
Business is a fluid occupation where you don't do the same job for life.
Opportunities to try different roles will emerge, no matter where you start.
All business fields contain management roles for high performers.
To have a successful career, you need to figure out where your talents and interests can be put to best use. Then you can focus on this area, building expertise and professional networks. Some of the jobs open to young business professionals are these:
Accountant or auditor
Accountants analyse and develop financial reports to help an organisation record assets, liabilities, revenues and expenses. From financial forecasting and tax preparation, to performing audits and financial advising, accountants are experts in finance. They provide essential services to all industries.
Administrative services manager
Administrative services managers plan, direct, and coordinate supportive services within an organisation. They may be in charge of keeping records, buying and distributing supplies, hiring administrative staff, monitoring the facility, and numerous other tasks to ensure a business runs smoothly.
Financial analyst
Financial analysts study investment, spending and saving options for a business or industry. They are expert guides to decision-making, providing written and in-person advice to business leaders. Analysts are employed by insurance companies, credit institutions, banks and super funds.
Human resources (HR) manager
HR is a popular career for people persons. You liaise between employees and managers to answer questions, coordinate requests, manage contracts, and resolve workplace conflicts. HR managers oversee staffing, orientation and training, and duties such as payroll, benefits and employee evaluation.
Those who want to develop themselves must create opportunities. That means coming to understand how your organization works, how it makes money, and who its key people are. Figure out how to shift your work towards what matters.
Market research analyst
Market research analysts study consumer trends and analyse sales and market conditions. They collect competitor data, monitor advertising campaigns, and gauge the market position of a company or industry. This role is essential for effective marketing of products and services.
Marketing manager
Marketing managers develop marketing strategies to build awareness around a product or service. They should have expertise across a range of promotional platforms, including online, print and television, to plan effective advertising campaigns. Managers direct staff and meet the needs of clients.
Sales representative
Sales representatives sell goods or services to businesses, other organisations and individual customers. An everyday aspect of the job is contacting existing and potential customers to solicit orders. Sales reps should have good product awareness and communication skills across all media formats.
Supply chain logistician
Logisticians and purchasing agents often work in warehouses and manufacturing facilities. They plan and track the movement of products using procurement and inventory software systems. A purchasing agent is in charge of buying items, such as industrial equipment or office supplies.