The top law schools in Australia offer a great learning experience and a pathway to a successful practising or non-practising legal career.
Law degrees can be tough. To make it enjoyable and intellectually enriching, you should have access to high quality teaching and a variety of electives and double degrees.
At the same time, your studies should open up diverse career opportunities. The fact is that only a minority of people who start studying law end up as professional lawyers (AFR).
Comparing law schools and degrees
The top law schools and degrees in Australia are shown here. For Bachelor of Laws (LLB) degrees, the top university programs are identified using statistics on course quality and student outcomes. For Master of Laws (LLM) and Juris Doctor (JD) degrees, the top law schools excel in the areas of reputation and course depth.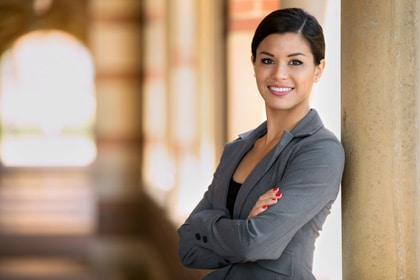 Top 5 Most Popular Subjects for Law Double Degrees
Law students often do a double (or dual) bachelor degree.
By combining subjects, you earn another degree for as little as 1 extra year of study.
That is, you get 2 degrees for 5 or more years of study instead of just getting a single law degree over 4 years.
Here are the top 5 most popular subjects for law double degrees.
1. Arts and international relations
To excel in law, you need to be a good writer. Many law students capitalise on their writing skills by studying arts as well. Popular arts majors include international relations, journalism, creative writing, and media and communication studies.
A risk in studying arts is that, from a career perspective, you don't gain many additional skills beyond those demonstrated by your law degree.
However, with an impressive arts/law double degree, you are well positioned to compete for jobs which rely on critical thinking and good writing.
2. Business and commerce
Studying business and commerce in addition to law opens up many different career opportunities. You can potentially work in business, in law, or in both.
Knowledge of business is useful in certain legal roles (such as commercial law).
Likewise, legal knowledge complements business administration (e.g. in complying with regulations).
Popular business majors for law students include accounting, actuarial studies and economics. Law / commerce graduates are also well positioned to do an MBA or other postgraduate business degree.
3. Psychology
Psychology is perhaps the most popular subject at university as a complementary study stream.
It is an interesting study area which complements many other academic topics, including law.
Students also need to recognise that career opportunities in the psychology field itself are limited due to job competition.
4. Justice and criminology
For law students interested in work in the field of criminal justice, the ideal double degree combines law with the study of justice and criminology.
As well as learning about criminal law, students examine topics such as juvenile justice, drug addiction, offending and victimisation.
Graduates may be employed in policing, administration of justice, juvenile and correctional services, public policy and legal practice.
5. Science and technology
Studying science and technology can add significant value to a law degree.
Specialist positions exist at the intersection between law and technology activities such as medical treatment development, cyber security and industrial engineering.
Graduates have the option to pursue a career primarily on either the legal or technical side.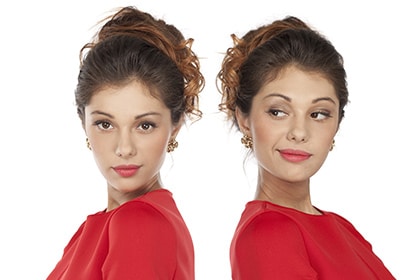 Lawyers practicing in business-related areas – corporate law, real estate, tax, business litigation, many areas of government regulation, and aspects of nonprofit representation – need to acquire skills in three areas: basic analytics (accounting, finance, economics), an appreciation of transactions, and relevant fields of law.
There are nearly as many intersections between law and psychology as there are areas of policy regulation. Conflict resolution and negotiation; judgment and decision-making capacity; prejudice and stereotyping; criminal responsibility; competency; assessment of evidence, including the reliability of eyewitnesses, and lie detection; hedonics; developmental psychology and educational policy; addiction and drug policy—these are just a few of the frontiers open to scholars and practitioners educated in both law and psychology.
Australia's Top Bachelor of Laws (LLB) Degrees
A Bachelor of Laws (LLB) is a 4-year degree at most Australian universities and is open to school leavers as well as graduates. The curriculum consists of mostly law units, though some units may be selected from other faculties.
If you want to do a double degree, your studies will normally be extended to 5+ years.
3-year law degrees for school leavers are now available from some universities (e.g. USQ and UNE).
Undergraduate law schools can be compared and ranked statistically.
The top law schools do consistently well when graduates are asked to rate their satisfaction with the course overall.
The best law schools also perform well in terms of graduate outcomes, with high average starting salaries and employment rates.
Currently, the top ranked schools are UNSW, QUT and the University of New England (source: Uni Reviews).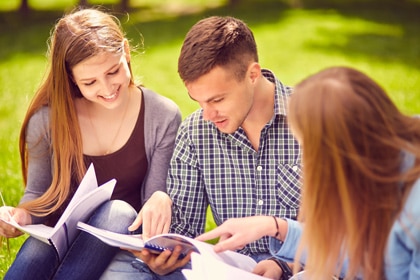 UNSW Dual Law Degrees
The University of New South Wales (UNSW) only offers dual law degrees to school leavers and other students without a university education.
The range of dual degrees is wide and includes the following subjects: actuarial studies, art theory, arts, city planning, commerce, computer science, criminology, economics, engineering, fine arts, international studies, media, medicinal chemistry, music, psychology, science, social science and social work.
Applicants need an ATAR score in the high 90s and must sit a Law Admissions test around late September.
QUT Bachelor of Laws (Honours)
Queensland University of Technology (QUT) offers a flexible Bachelor of Laws degree.
Extensive use is made of online learning, and students outside Brisbane can enroll as external students (meaning you only have to attend the campus occasionally).
Options for double degrees include: business, creative industries, justice, creative and professional writing, science, information technology, media and communication, psychology, journalism, and biomedical science.
The program develops legal skills in interviewing, negotiation, drafting and advocacy. A Queensland OP of 5 (rank of 92) or equivalent is required for entry.
UNE Bachelor of Laws
The University of New England (UNE) offers 3-year and 4-year Bachelor of Laws degrees which may be studied online. An ATAR of around 84+ is required for entry.
Students who study externally (rather than attending the Armidale campus) can complete all compulsory units online.
UNE operates on a trimester calendar, allowing for study over the summer months.
Both the 3-year and 4-year degrees (and double degrees) are accredited for admission as a legal practitioner.
UNE has a large law school with a wide selection of subjects. Double degrees are available in agriculture, arts, business, computer science, criminology, economics, environmental science and science.
Best Graduate Law Schools (Masters and Juris Doctor)
At a postgraduate level, the best law schools can be judged on reputation and course depth. The top law faculties in our assessment are at the University of Melbourne, UNSW and University of Sydney.
Master of Laws (LLM)
LLM degrees are often specialised and may be as short as 1 year of full-time study. Masters programs are usually intended for law graduates but courses are also available for graduates of other disciplines who wish to learn about legal principles and practice.
Juris Doctor (JD)
JD is a professional degree for university graduates who potentially want to become practising lawyers. It is typically 3 years of study.
You may prefer doing a JD rather than an LLB as a graduate (which is also typically 3 years).
Although a JD may be more expensive, it is designed for mature-age students.
To gain accreditation, you need to do Practical Legal Training after finishing your law degree.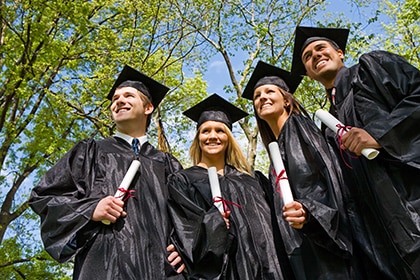 Melbourne Law School
The Melbourne Law School at the University of Melbourne is generally ranked as Australia's top law school in academic surveys. It is a graduate school only.
The Master of Laws (LLM) program is available to legal graduates. Other masters are more open and include 16 specialisations, from commercial law, through to human rights, medical law and tax.
The Juris Doctor (JD) program has options to accelerate or extend your studies.
UNSW Law
UNSW Law is another high-ranking law school in international surveys of academics. It offers a JD as well as general and specialised masters courses.
UNSW Law aims to support busy students by offering intensive sessions and evening teaching periods, as well as accelerated and part-time options.
Instead of relying on lectures and tutorials, students participate in small to medium interactive classes.
The law school has a purpose-built law building which features a moot court, law library and dedicated postgraduate study rooms.
Sydney Law School
Sydney Law School is Australia's oldest. The School is a leading research institution internationally and has a global orientations in its JD and masters programs.
Available specialisations include administrative and government law, Asian and Islamic law, climate change, commercial law, criminology, dispute resolution, energy and resources, environmental law, health law, human rights, intellectual property, international trade, international law, indigenous law, jurisprudence, labour law, international development, social Justice, and taxation.