What are the different types of law degrees?
There are many types of law degrees that you can study for in Australia. Some exist because of the need for professional as well as non-practising qualifications. Law schools also offer Juris Doctor degrees as an alternative to Bachelor of Laws.
1. Academic Qualifying Degrees
An academic qualifying degree fulfills the academic side of qualifying for admission into legal practice.
Note that, if you want to practise law, you also need to complete Practical Legal Training (see below).
Many graduates with a law degree actually choose not to do the extra training required to enter the law profession.
Bachelor of Laws (LLB)
A straight Bachelor of Laws is typically a 4-year degree. It is open to school leavers with a high enough ATAR (or equivalent) score.
University graduates or people with some university experience can also enrol in a LLB.
Generally, this reduces the length of the course from 4 years down to 3 years.
Bachelor of Laws (LLB) combined degree
A combined law degree (also called a double or dual degree) means you graduate with 2 degrees. You do this by taking sufficient units from another program, such as arts or business. It typically extends the length of your studies from 4 years out to 5+ years. Combined degrees are useful if are unsure about pursuing a legal career or you want to explore a study field that will complement professional practice.
Juris Doctor (JD)
Juris Doctor is a postgraduate degree that typically takes 3 years. It is equivalent to enrolling in a LLB as a graduate.
The main advantage of a JD over a LLB is that programs are designed to suit graduate students.
The main disadvantage is that it normally costs more. Apart from generally higher tuition fees, postgraduate status means students miss out on government financial concessions for undergraduate study.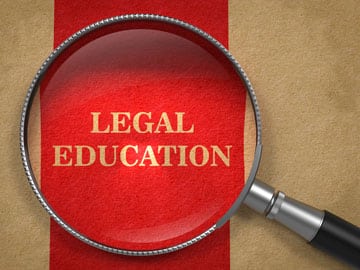 2. Practical Legal Training
You can potentially gain another law qualification through Practical Legal Training (PLT). Some form of PLT is required for admission into legal practice in Australia. The specific rules depend on which state or territory you are in. You may have the choice of:
a non-tertiary course and/or on-the-job training or
a certificate, diploma or degree course.
Graduate Diploma of Legal Practice
A GradDipLegalPrac course is a common way to complete PLT. Courses typically run from 6-12 months.
Master of Laws (Legal Practice) (LLM)
Some universities offer you the chance to gain a LLM by extending Practical Legal Training. By studying longer, you convert a Graduate Diploma of Legal Practice into a masters degree.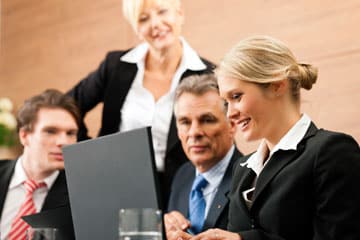 As with almost any other university subject, you can extend your study of law by doing various types of postgraduate degrees.
A non-professional (i.e. isn't technically required to practise law) postgraduate course may be designed for lawyers, for non-lawyers, or for both groups.
Available qualifications include:
Graduate Certificate in Law (GradCertLaw)
Graduate Diploma in Law (GradDipLaw)
Master of Laws by coursework (LLM)
Master of Laws by research (LLM)
Doctor of Philosophy in a legal field (PhD).