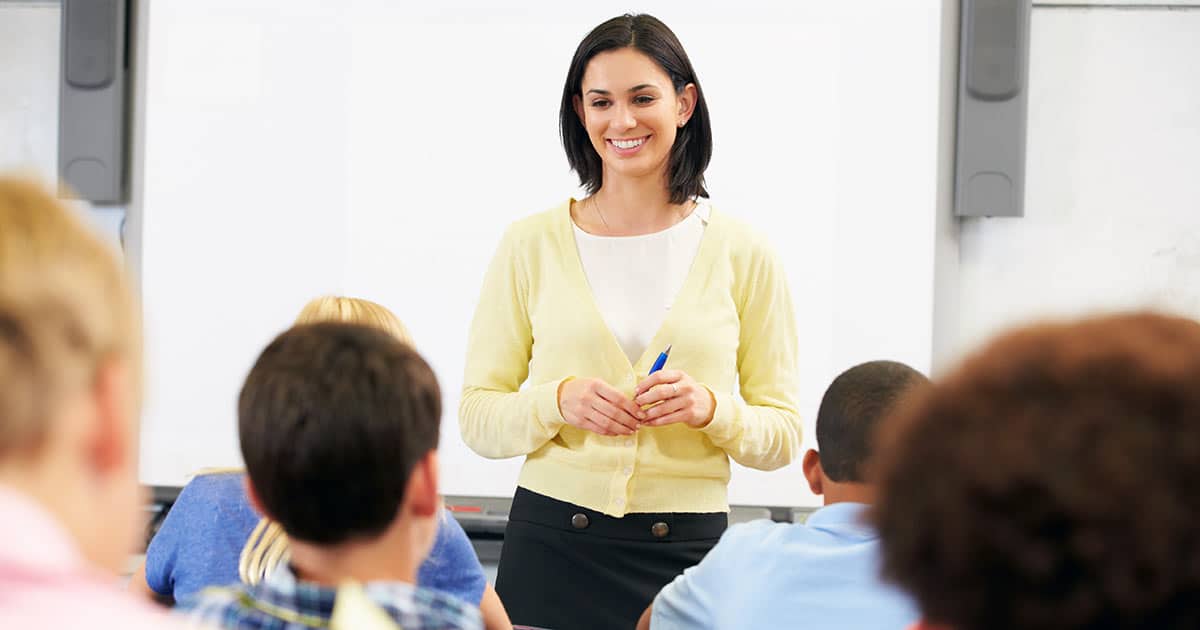 The best universities in Australia for education offer good academic courses and effective teacher training.
Education is a study area where learning professional skills is essential. Most graduates of degree programs move straight into demanding teaching roles – so you want to be properly prepared. You'll soon be responsible for managing classes and delivering part of a curriculum.
Which are Australia's top teacher training courses?
The top teacher training courses in Australia:
attract good numbers of students
are rated highly by graduates
have a strong record of graduates finding jobs.
Based on these criteria, Australia's leading undergraduate (bachelor) programs are at QUT, UNE and ACU. The top postgraduate (masters and graduate diploma) courses are at UniMelb, ECU and UNE.
Teaching Opportunities in Australia
If you have the ability and motivation to teach, opportunities are available across Australia's education and training sectors.
Teachers are needed to provide instruction to people of all ages.
The things people want to learn about range from early language and motor skills, through to advanced art, literature and science.
The biggest demand for teachers comes from the school system.
To be an instructor in schools, you need professional teaching qualifications.
In other teaching areas, such as adult education, the main prerequisites are normally subject expertise and an ability to communicate effectively.
Here is a quick snapshot of the main teaching fields and qualifications needed.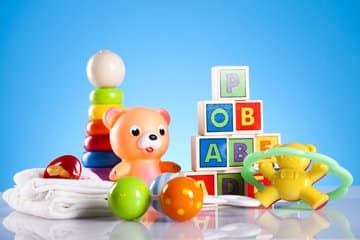 Early childhood
Early childhood care happens in places like childcare centres and preschool (also called prep or kindergarten). An education degree is useful for supervisory and leadership roles.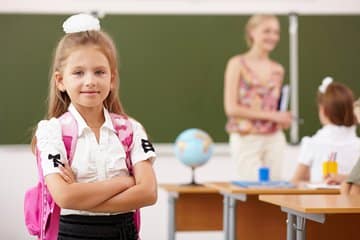 Primary teaching
To teach at primary school (grades 1-6), you need to be a registered teacher. This requires a professional teaching degree (BEd or MTeach), including supervised classroom experience.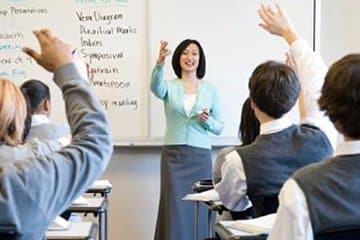 Secondary education
Like primary, secondary teaching (grades 7-12) requires a teaching degree and professional registration. You should also have subject expertise (e.g. in science or languages).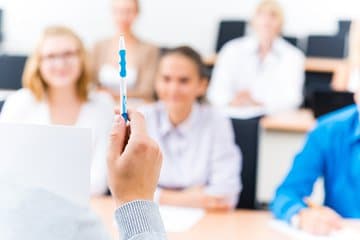 Other instruction
Education studies are useful but generally not essential for teaching in other fields – such as higher education, vocational education, workplace training and private tutoring.
Australia's Best Bachelor of Education Courses
A Bachelor of Education (or Bachelor of Teaching) is a 4-year professional degree. It qualifies you to teach in Australian schools, which include preschool, primary and secondary classrooms.
As a professional degree, each course needs to meet regulatory standards.
While regulations are made at a state or territory level, Australia has national guidelines.
For details on what is happening in this space, see the Australian Institute for Teaching and School Leadership (AITSL).
To become an accredited teacher, you need to complete supervised teaching placements in school settings during your studies.
The best teacher training programs attract students and deliver results. We can measure results in terms of course satisfaction ratings and graduate outcomes. For the best universities, close to 90% of students are employed or doing further study shortly after graduating. (Source: Uni Reviews)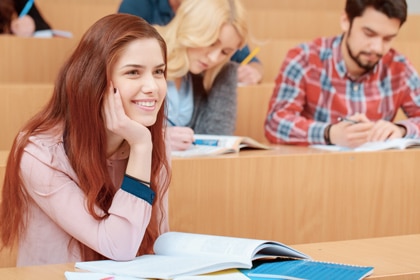 QUT Bachelor of Education
Queensland University of Technology offers a Bachelor of Education degree in which you can specialise in Early Childhood, Primary, or Secondary teaching.
The Secondary education program has majors available in: biology, chemistry, earth and environmental science, English, geography, health and physical education, history, mathematics, and physics.
The QUT program receives high course satisfaction ratings from students. Graduates also find jobs easily.
You need a rank of 72 (ATAR of around 70), to gain admission at the Kelvin Grove Campus. For Caboolture, a rank of 67 is required.
UNE Bachelor of Education (K-12 Teaching)
The University of New England offers a unique, dual-sector Bachelor of Education degree. Graduates of the 4-year program are eligible to teach in both primary and secondary schools.
For the secondary curriculum, students can choose to do 1 or 2 majors. Available subjects including computing, drama, English, human society, languages, mathematics, and teaching English as a second language.
Much of the course can be studied online. External students are required to attend intensive residential schools in Armidale occasionally.
To gain automatic entry, you need an ATAR of at least 77.
ACU Bachelor of Education
The Australian Catholic University has the nation's largest education program, with over 10,000 students across its campuses. You can study education with ACU in Ballarat, Brisbane, Canberra, Melbourne and Sydney (North Sydney and Strathfield).
An ATAR of around 60 is normally enough to be admitted to a course.
Bachelor of Education degrees are available with the following specialisations: early childhood, primary, early childhood and primary, and inclusive education and disability studies.
For secondary education, students do a 4-year dual degree. You can gain a Bachelor of Teaching degree along with a bachelor degree in Arts, Science or Exercise Science.
Top Postgraduate Teaching Programs
Many people who are training to become teachers are enrolled in postgraduate programs.
With a non-teaching degree under your belt, you can qualify to teach by completing a 2-year Master of Teaching (most states) or a shorter Graduate Diploma of Education (some states).
Professional courses include supervised teaching placements.
Postgraduate studies are also popular among current teachers who want to gain new knowledge and skills, or non-teachers who are involved in the education sector.
A teacher can gain educational qualifications to teach a different subject by completing a graduate certificate or diploma.
Specialist courses are widely available online, allowing you to minimise time away from work or family.
The best postgraduate programs attract large numbers of students. They may be innovative. They also tend to be in universities with highly rated undergraduate courses.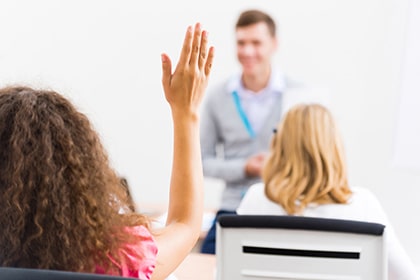 UniMelb Graduate School of Education
The University of Melbourne has Australia's 2nd-largest school for postgraduate education studies, with close to 4,000 students.
The university's flagship degree is the 2-year Master of Teaching. It is for graduates of any discipline who want to become teachers. There are 4 streams: early childhood, primary, secondary and internship.
To help build professional skills, each student is placed into an early childhood or school community early in the course.
ECU Teacher Education Program
Edith Cowan University is Perth's top university for teacher education and has more than 2,000 postgraduate students.
In Western Australia, a university graduate can qualify to teach by completing a 2-year Master of Teaching degree.
ECU offers this qualification in early childhood studies, primary and secondary.
The University partners with over 1,000 schools and early childhood settings to allow pre-service teachers to gain experience.
For secondary education, ECU offers a wide selection of majors, such as art, computing, drama, English, humanities and social science, mathematics, and science.
UNE Teacher Education Program (Online)
The University of New England has Australia's best online program for teacher education.
For professional courses (i.e. which allow you to register as a teacher), UNE follows NSW regulations.
NSW requirements generally match or exceed minimum requirements for other states.
Some units may require students to attend a residential session at the Armidale campus.
UNE is always a strong performer in surveys which measure how satisfied students are with courses.
The range of online programs is extensive, and includes short courses (graduate certificates and diplomas) for current teachers who want to undertake professional development.