A checklist of essentials to take to uni in Australia. The list contains 120 things to pack before going to university or college.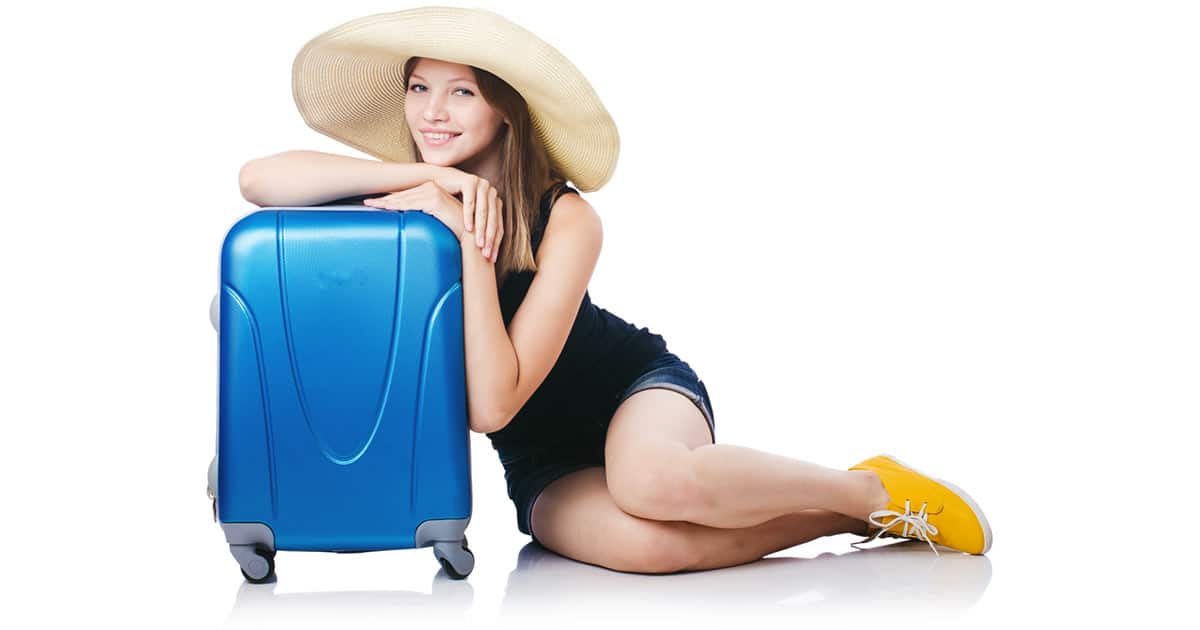 What do I need for uni?
You need what's on the checklist. If you take everything, you will be set for a great first year.
We combined dozens of uni and college checklists, identified popular items, and threw out 1000+ unnecessary things. The packing list has been adapted for Australian universities, and our language and weather (no snow gear for example).
For international students, you can use the list as a buying guide after arriving.
Should I pack everything on the checklist?
Everything on the checklist is something uni or college students find to be useful / good to have.
Some things may not be useful for you. Some may be provided already (especially if you are staying at a college or large share house – check first). You can also buy stuff after moving to uni.
But the checklist is a practical essentials guide. It shows exactly what to take to uni. Also check out the bonus stuff: packing tips ✓ suggestions for what to leave behind ✓ should I take a car debate ✓ getting started at uni checklist ✓ food checklist ✓ student meal ideas ✓
☐    Bathrobe
☐    Cotton buds
☐    Dental floss and mouthwash
☐    Deodorant
☐    Hair dryer
☐    Hairstyling products
☐    Hand mirror
☐    Shampoo and conditioner
☐    Shaver / hair remover
☐    Shower caddy and wash bag
☐    Shower shoes (thongs)
☐    Shower gel (or soap + holder)
☐    Skin and nail products
☐    Tissues and sanitary products
☐    Toothbrush and toothpaste
☐    Towels and washcloths
☐    Treatments and medications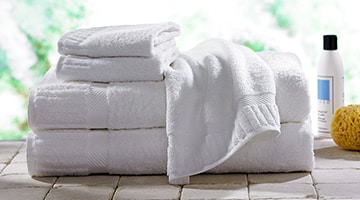 Tip for sharing a bathroom
Use a wash bag to carry personal items. It helps keeps the shower / bathroom clutter-free.
☐    Boots and sandals
☐    Clothes bin, hangers
☐    Jackets / coats
☐    Jewellery (and box)
☐    Pants / jeans, belt
☐    Pyjamas
☐    Sewing kit
☐    Shirts / blouses
☐    Shoes (trainers, smart, casual)
☐    Shorts / skirts
☐    Sunglasses, sunhat
☐    Sweaters / jumpers
☐    Travel bag
☐    T-shirts
☐    Underwear and socks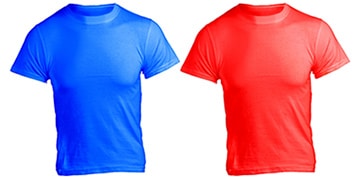 Tip for clothes packing
Pack your clothes in plastic bins. These can later be used for storage and as a laundry bin.
☐    Bank account details
☐    Credit / debit card
☐    Health insurance (int'l students)
☐    Medicare card
☐    Passport or driver licence
☐    Room agreement and info
☐    Student loan info
☐    Uni correspondence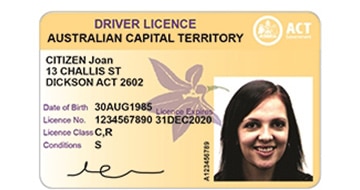 ☐    Board games
☐    Camera
☐    Games console
☐    Music collection
☐    Musical instruments
☐    Playing cards
☐    Speakers
☐    Television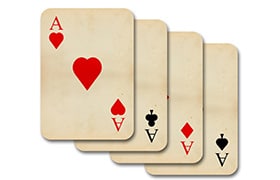 ☐    Adhesive strips (bandaids)
☐    Antiseptic cream / wipes
☐    Cold and flu medicine
☐    Contraceptives / protection
☐    Earplugs
☐    Hot and cold packs
☐    Gel or water lubricant
☐    Pain relievers
☐    Prescriptions
☐    Sunscreen
☐    Throat lozenges
☐    Tweezers
☐    Vitamins / supplements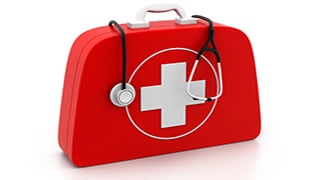 Health tip: See a dentist before moving to uni.
☐    Bottle / can opener
☐    Bowl and plate
☐    Chopping board
☐    Cleaning spray
☐    Clothes drying rack
☐    Cutlery (small set)
☐    Duct tape
☐    Insect spray
Kitchen tip 1
Don't buy or bring extra things until you've checked you need them. Kitchen things are often supplied.
☐    Laundry basket or bag
☐    Mug and drinking glasses
☐    Paper towels
☐    Sandwich bags
☐    Scissors
☐    Tea towels
☐    Tupperware containers
☐    Water bottle
Kitchen tip 2
A small microwave for a residential college room is handy (if you're allowed).
Kitchen tip 3
In shared private accommodation, it's good if each person supplies different things for the kitchen.
☐    Beach towel
☐    Bike with lock
☐    Raincoat and umbrella
☐    Sports equipment (e.g. frisbee)
☐    Sportswear / gym gear
☐    Swimwear
☐    Alarm clock
☐    Area rug
☐    Bed sheets (x2)
☐    Desk lamp
☐    Doona / duvet (x2) and covers
☐    Fan
☐    Guest bedding (basic)
☐    Mattress cover
☐    Pillows (x2) and cases
☐    Poster hangers
☐    Posters
☐    Tool kit (basic)
☐    Whiteboard and markers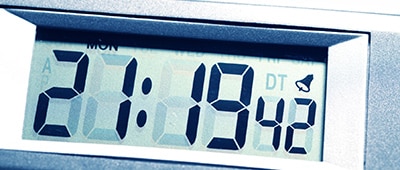 Bedding tip
Check mattress size before choosing bedding. College rooms usually have a standard single bed.
☐    Backpack
☐    Calculator
☐    Desk organiser
☐    Diary planner
☐    Folders / binders
☐    Highlighters
☐    Hole punch
☐    Notebooks
☐    Paper clips
☐    Pens
☐    Post-it notes
☐    Ruler
☐    Stamps and envelopes
☐    Stapler with staples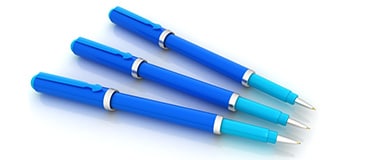 Study materials tip
You and your backpack will spend a lot of time together. Get a strong, comfortable bag.
Stationery list tips
You don't need a long list of stationery items to study effectively at university.
On a daily basis, you can use a pen and lecture pads (A4 ruled pads with binder holes).
Highlighter pens are useful when reviewing notes and preparing for exams.
Use your own scanner for affordable, convenient printing.
☐    Batteries
☐    Extension cord
☐    Headphones
☐    Laptop
☐    Mobile phone and charger
☐    Paper and ink-toner cartridges
☐    Powerboard
☐    Scanner / printer
☐    Socket converter (int'l students)
☐    USB memory stick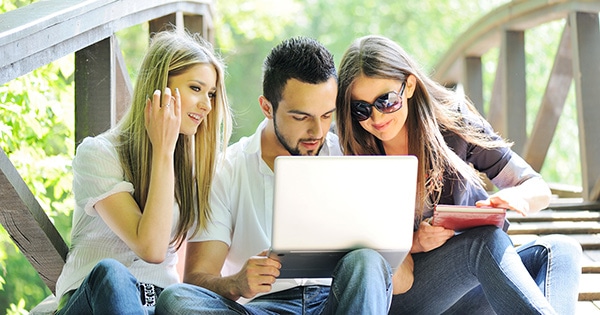 You can be relaxed about packing for your first year of university.
Anything you don't have can be bought later.
It's a good idea to travel light and keep money in hand.
Leave behind things you don't need, including large suitcases and old textbooks.
Banned items in college residences
If you are staying in a residential college (or other place with strict rules), you will be limited in what can be kept in your room. Apart from obvious things (like fireworks and dangerous chemicals), the college will list commonplace items which are banned.
Dangerous, messy, large or electricity-sapping items
Even if it's not listed, hall managers may take exception to having things such as dartboards, a home brewing kit, extra furniture (e.g. bookcases), or a portable air conditioner.
Fire hazards
Any potential fire risks are usually banned. These include: candles and incense, electric blankets, halogen lamps (which get hot), space heaters, toasters and other cooking appliances.
Pets
You may be able to keep a goldfish in a dorm room, but that's about it. Even in private accommodation, pets such as birds, dogs and cats are usually not allowed.
Do I Need a Car at Uni?
No – you don't need a car at uni. You probably don't even want one.
Most Australian uni campuses are attended by thousands, if not tens of thousands, of students. Car spaces are quickly filled by teaching staff, other employees, and students who have to drive. Getting a park during busy times can be extremely difficult.
Universities actively encourage students to use public transport and actively discourage (with permit fees) driving. It is generally easier, and almost always cheaper, to use other transport, such as uni shuttles, other buses, trains and trams.
A car may be a good option for a regional campus or just for driving on weekends.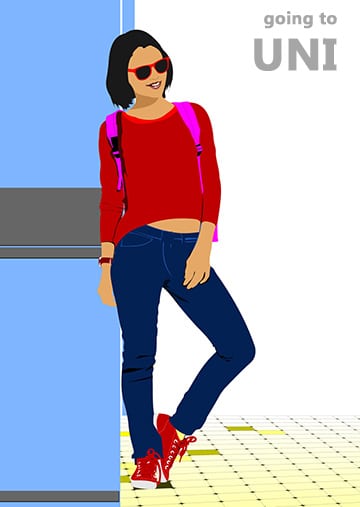 Download a PDF (print) version
Getting Started at Uni Checklist
After arriving at uni, there's still more organising to do. O-week is a busy time and it's good to get ready early. You need a Getting Started at Uni Checklist.
Some of things to do (which feature in the video) are:
Arrange your study space / desk
Sort out transport (such as bus timetables and student card, or getting a parking permit)
Buy textbooks, preferably 2nd-hand
Create folders on your laptop for each subject
Fill in a calendar with important dates (such as exams and assignment deadlines)
Tour the campus and find out where your lectures and tutorials will be held
Put your weekly timetable and campus map on your phone
Get connected online to the uni and student groups.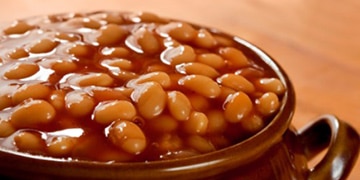 What about food? Well, it usually makes sense to leave grocery shopping until after you arrive at uni. You can get whatever you want then.
That said, here is a food essentials checklist. A respectable student house should have just about everything on the list (even if no-one likes cooking).
☐    Bread
☐    Cans – baked beans, spaghetti, soup, tuna
☐    Cereal – oats, Weet-Bix
☐    Dairy – milk, cheese, yoghurt
☐    Frozen meals
☐    Fruit, vegetables and nuts
☐    Herbs and spices – mixed, chilli
☐    Margarine (or butter)
☐    Meat, fish and eggs
☐    Milo / coffee / tea
☐    Noodles and pasta
☐    Oil – olive, frying
☐    Onions and garlic
☐    Potatoes
☐    Rice
☐    Salt and pepper
☐    Sauces – tomato, soy, mustard, chilli
☐    Spreads – vegemite, peanut butter, jam
☐    Sugar
☐    Tomatoes – chopped, paste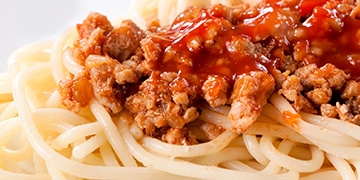 Student cooking is notoriously lazy and done on a tight budget. Try these meal ideas if you want good nutrition with low effort and cost. These dishes / recipes are student classics.
You can actually make most of the meals just with the ingredients on the food checklist.
☐    Baked beans / spaghetti on toast
☐    Chilli con carne
☐    Curry and rice
☐    Fried rice / one pan rice
☐    Hamburger
☐    Jacket potatoes / praties
☐    Nachos
☐    Omelette
☐    Pasta bake, tuna mornay
☐    Pumpkin or minestrone soup
☐    Roast beef, lamb or chicken
☐    Salad with feta, egg or salmon
☐    Sausages / steak and mashed potato
☐    Shepherd's pie
☐    Spaghetti bolognese
☐    Steak and eggs
☐    Stir fry
☐    Tacos, burritos, fajitas
☐    Takeaway – pizza, fish n chips, Asian
☐    Toasted cheese sandwiches